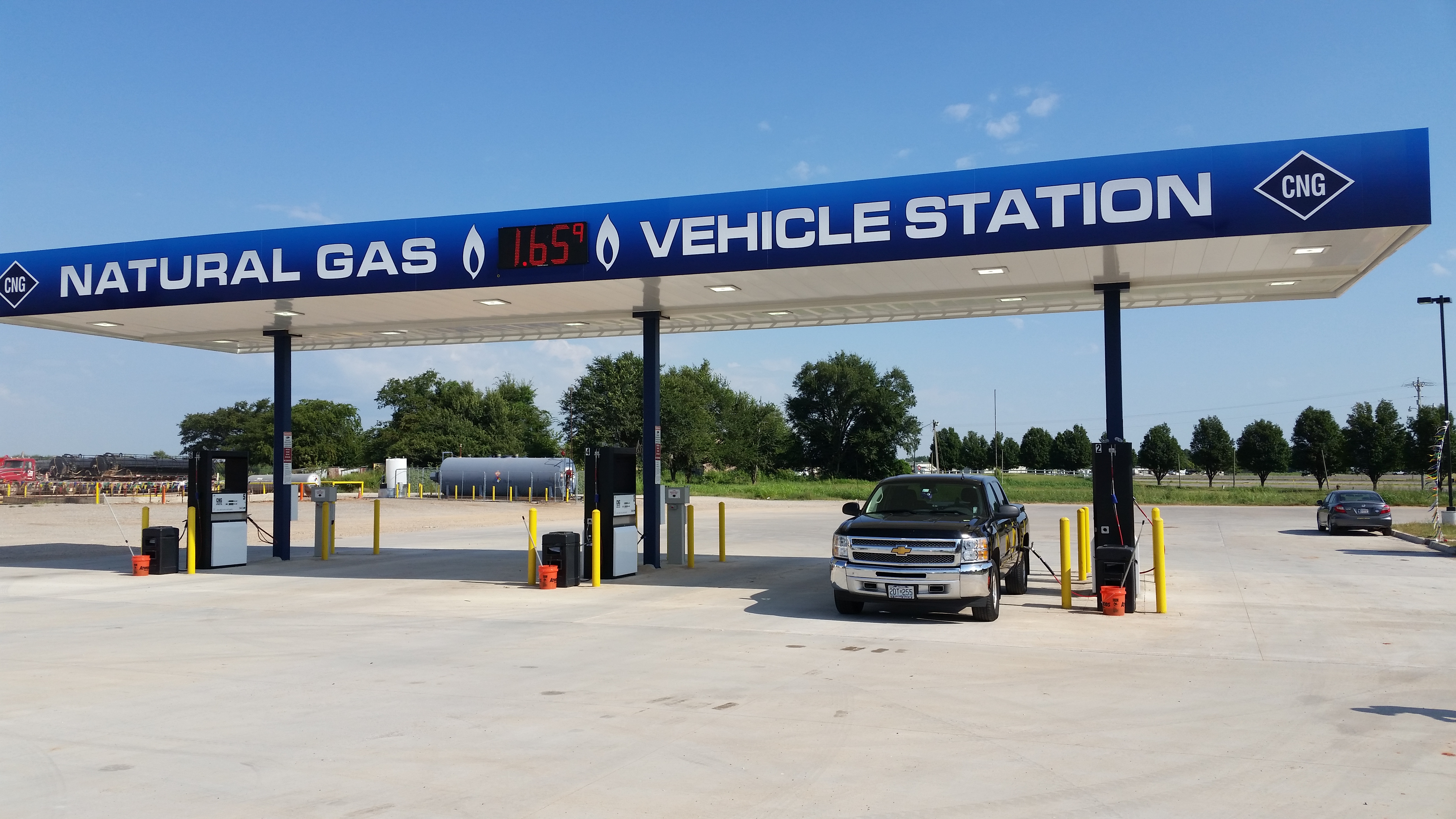 Quick Fill & Slow Fill Stations, Goldsby, Oklahoma
For B&H Construction in Goldsby, OK, Small Arrow Engineering (SAE) has completed the development of plans and specifications for a quick fill public CNG station located at the Highway 74 exist on I-35. This station opened in May 2015. The station components consist of two 250 hp electric drive 4-stage Ariel compressors in sound enclosure cabinets with a regenerative inlet dryer, 3 CPI 37' long CNG storage tubes, 3 dual hose dispensers with ¾" transit nozzles and 3 card readers. This station has a capacity of 430 gge per hour. SAE is currently designing a new slow fill station at the same location for 44 B&H fleet vehicles with an additional underground CNG storage system. Quick Fill CNG work completed Summer 2015.
Total project cost – $1,200,000
Slow Fill CNG work to be completed Winter 2015.
Total project cost – $600,000
Project Contact: Donnie Beller, Co-Owner – 405-550-0082