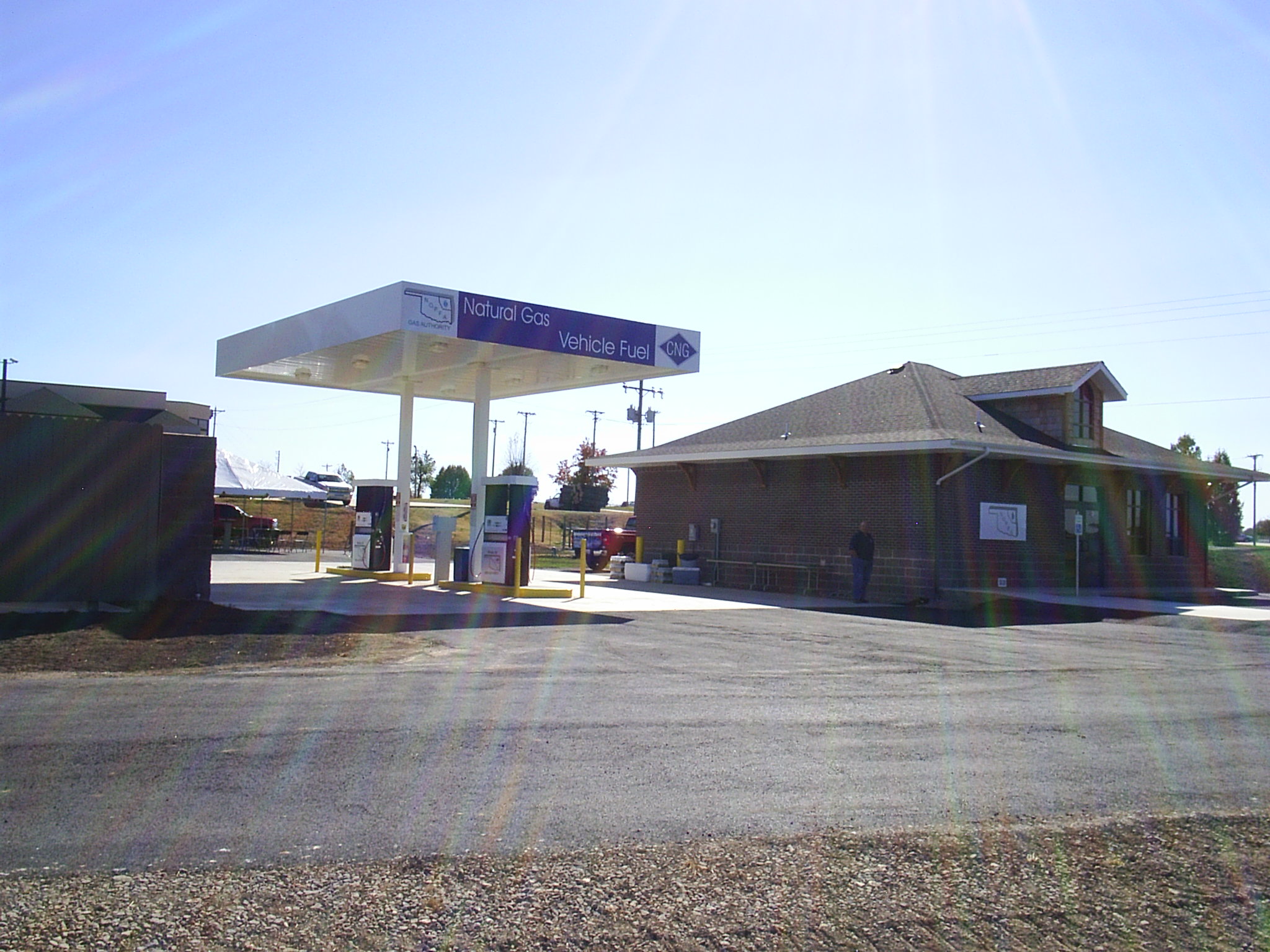 Quick Fill & Slow Fill Stations, Stilwell, Oklahoma
For the Northeast Oklahoma Public Facilities Authority, SAE has prepared construction plans and specifications for a new public CNG fueling facility located at the north city limits of Stilwell, OK along Highway 59.  This station will open to the public in Summer 2012 and has two 100hp drive 3 stage Ariel compressors that will produce over 300gge per hour.  This station will provide public access to CNG in eastern Oklahoma as well as Northwest Arkansas.
Also, as a part of this ARRA project, SAE prepared plans for installation of a slow fill CNG station at the NOPFA Stilwell Service Center.  This IR Simplex slow fill unit can supply approx. 150gge of fuel overnight for 8 NOPFA fleet vehicles. This unit was placed in operation in the Summer of 2011.
This work was completed at a total project cost of $1,100,000
Project Contact: John Walker, NOPFA Stilwell Manager – 918-977-7735